There is no such thing as a "landscape" of wind power
National energy bureau released on April 18, 2016 annual national renewable power development of monitoring and evaluation report, "uhv transmission of renewable energy" intriguing.While the report shows that 2016 renewable energy transmission capacity of 11 uhv 74% of the total transmission capacity, but if you carefully analysis found that wind power and photovoltaic is not "landscape", abandon the abandoned light problem remains unanswered.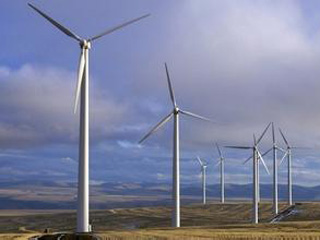 According to the 2016 national renewable energy development monitoring and assessment report, the number of renewable energy transmission in 2016 accounted for 74 percent of the total power transmission of 11 special high-voltage transmission lines.But if we look more carefully will find that such a high proportion is complex, jin su, bing gold, ChuSui and PuQiao 5 dc line to pull.Since they are both hydro-electric power lines, the proportion of renewable energy in single-line transmission is easily 99% - 100%.It would be quite different if you strip these pure water lines and the long south line of "fire and electricity".By calculation, the amount of non-water renewable energy transmission accounted for only 14.5% of the total power transmission of the remaining five special high-voltage lines.
Under the current technology restrictions, the reasonable proportion of high-voltage transmission of wind power will be 30 percent, according to the experts.According to this standard, the two routes that start in xinjiang are still excellent, with 23 per cent and 29 per cent of wind and photovoltaic capacity respectively.By contrast, the "zero-renewable energy mix" of the xia-shandong, anhui and zhejiang three routes is not only used for the differential.
Respects to the national development and reform commission of Inner Mongolia's national energy administration approval XiMeng - shandong lines had been emphasized, "should actively use XiMeng rich new energy resources, support the planning and construction of wind power and photovoltaic power generation. Considering the energy structure adjustment and completed the national goal of requirements, the proportion of non-fossil energy sources give full play to the thermal power load capacity, and wind power, photovoltaic power generation baling sent."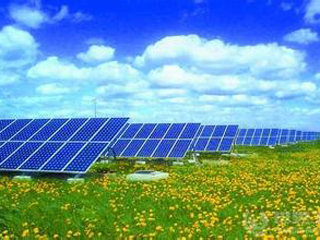 Zhejiang fujian line is in its "enhanced the north and west southwest water and electricity, wind power and other clean energy large-scale development, and given out a" born under expectations.
Now the country's renewable energy ratio of uhv line and no rigid constraints, so in the interests of all parties, we can not help but ask, given the desire of high pressure to promote renewable energy will fail?
During the period of "much starker choices-and graver consequences-in", there are still stake - tianjin south, jiuquan - hunan, XiMeng - jiangsu taizhou, Shanghai temple - linyi, ZhunDong - east China routes will be put into operation, there are several routes in planning, most of these lines ziqi wind left light areas: abandon the abandoned in 2016 in gansu province light total nearly 13 billion KWH, abandon the wind rate is as high as 43%;Inner Mongolia's 2014-2016 abandoned wind volume for more than 25 billion kilowatt-hours.These areas using uhv line transport clean electricity demand is very urgent, so the renewable energy formula of uhv line is worth our further attention.
A high-voltage line of 8 megawatt transmission capacity would be about 40 billion kilowatt-hours of power.However, the 680-10.5 gigawatts of zhejiang fu line is only 1.71 billion kilowatt hours in 2016.The same and I - shandong XiMeng line, the line, in August 2016 was put into power transmission capacity of 9 million kilowatts, NianShu power 400-45 billion KWH, if fully run, even 5 months of also should reach 17 billion kilowatt hours of power transmission, but the 2016 actual of only 3.28 billion kilowatt hours of electricity transmission.The low utilization rate of some high-voltage lines reflects the reality that China's current power industry is severely over-capacity.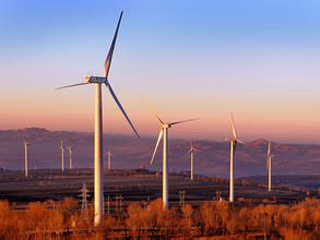 In fact, is not only the "2016 annual national renewable energy power development monitoring and evaluation report, on April 11, international environmental group greenpeace published" China's wind power photovoltaic synergies, also let a person see the solution to "abandon the abandoned light" the urgency of the problem.
During the 13th five-year plan period, China's wind power and photovoltaic power generation will be expanded further, and the renewable energy will face greater pressure."The increased abandonment of wind and light may reduce the incentive to invest in new energy companies and have a certain impact on the profitability of enterprises."Its energy research institute of new energy and statistics institute, sheng wang hui stressed, but the negative effect is temporary, is our country into the economy under the special background of the new normal, electricity demand is slowing.
To achieve 2020 non-fossil energy in primary energy consumption accounted for no less than 15% of the total, not less than 20% of the 2030 international commitments, Chinese scenery electricity proportion in the total generating capacity from 4% in 2015, growth to 8% in 2020 and 2030, respectively, of 17%.During the period of 2016-2030, the cumulative investment of the landscape is about 5.4 trillion yuan, and the total GDP growth is about 14.3 trillion yuan.
This is the information provided in the report on the synergies of Chinese wind power photovoltaic.It is important to note that in the process of rapid development, scenery power generation are suffering a "wind", "discard", such as series of bottleneck, the industry calls for policies to be cracked as soon as possible.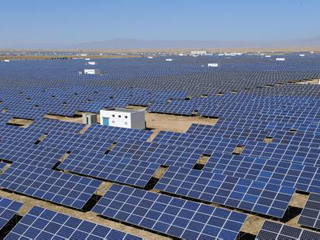 National climate change strategy research and international cooperation center of the original director mr.li pointed out that wind power can go to the calculation of wind power photovoltaic pv enterprises real cost, decrease the rate of abandon the abandoned electric, promoting wind power development of photovoltaic industry.
Chinese photovoltaic industry association deputy secretary-general Liu Yiyang also said that must find common divisor between pv industry and government, to further promote the development of wind power photovoltaic industry.Photovoltaic industry is the clean energy industry, wind power has a broader synergies, have long-term development prospects, so countries in fiscal policy will be to support.
In March 2017, premier li keqiang of the state council released the annual report on the work of the government.The report highlights the importance of improving the efficiency of renewable energy into China's blue skies.Although costly development of renewable energy in China, with the highest in the world, but a record of abandoned discard rate makes the wind resources can play a role, it is not easy to solve this problem, but are very important to improve air quality.